Kalamazoo MLK March event targets military spending
The weekend of August 24-25 marks the 50th anniversary of Dr. Martin Luther King, Junior's "March on Washington" where he delivered his famous "I Have a Dream" speech. A vigil and march planned on Sunday in Kalamazoo to commemorate the event takes aim at the nation's military spending. It's organized by the group Kalamazoo Non-Violent Opponents of War as part of a week-long series of events during Occupy (Inter)National in Kalamazoo.
KNOW members Raelyn Joyce and Kathy Murphy say there is a direct connection between the Pentagon's budget and the Civil Rights era. Joyce says King often spoke out against war and militarism, criticizing the war in Vietnam as a diversion of money and resources away from pressing domestic social needs. Murphy, who went to the 20th anniversary celebration of the March on Washington, says King saw three related issues that he called "racism, materialism, and militarism". Murphy says KNOW wants to draw attention to the relationships between social and economic justice and peace. Murphy and Joyce say human needs like health care and education should get a much higher priority in the federal budget.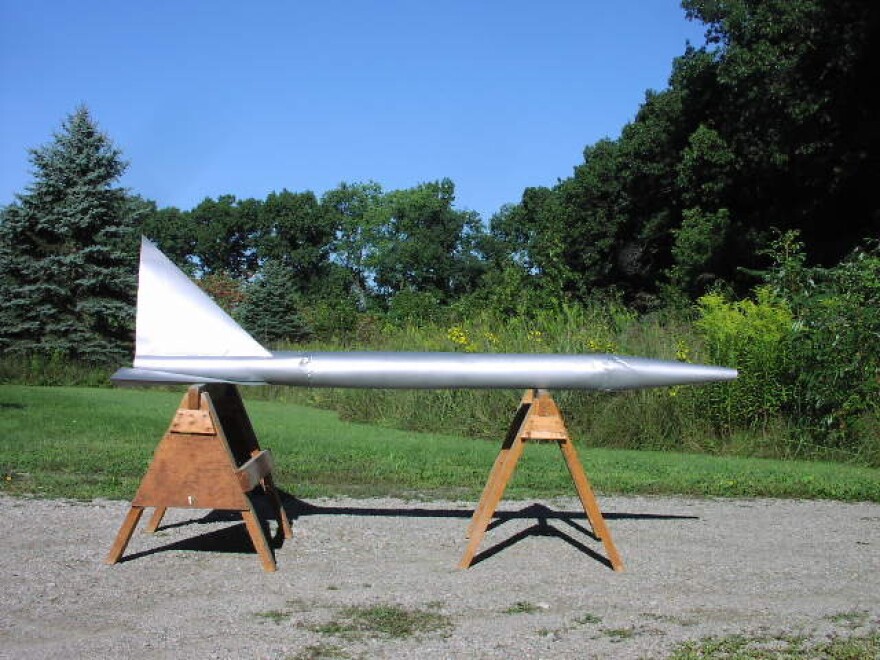 Officials at the Pentagon and many Republicans in Congress warn that automatic spending cuts under the sequester to reduce the federal deficit will hurt the nation's defense. But anti-war groups like the Friends Committee on National Legislation disagree. They say that after cuts of $1 trillion over ten years under the sequester, the Defense Department would still spend more than it did during much of the Cold War and the war in Vietnam. But Joyce says sequester spending reductions are already having a serious effect on social services in Michigan.
The rally in Bronson Park will feature a large model of a missile. Inside, Joyce says it is stuffed with replica dollar bills, each with a social need written on it. She says the fake money will be "liberated" from the phony missile to demonstrate how military spending means less money for dealing with climate change, preschool education, and many other issues.(P) The event will begin with KNOW's usual Sunday vigil outside the Federal Building in downtown Kalamazoo. That starts at noon. Afterwards, the rally will be held nearby in Bronson Park until 3 p.m.