The Little Mermaid Brings Undersea Fantasy To Kalamazoo Civic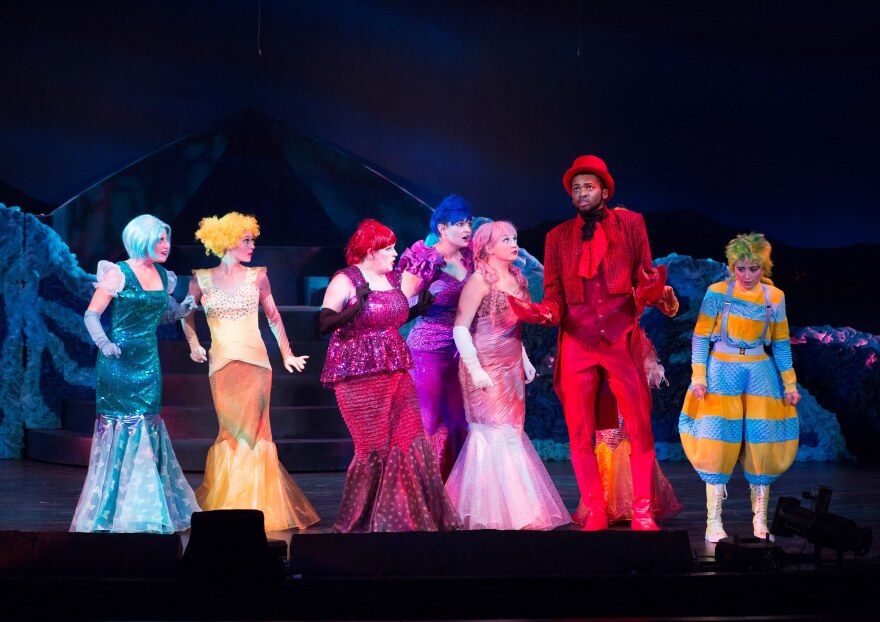 Director Steven Carver, marketing director Janet Gover, Este'fan Kizer (Sebastian), and Lizzy Stone (Ariel) join Cara Lieurance to preview the Kalamazoo Civic's production of The Little Mermaid, which opens on Friday. The familiar Hans Christian Anderson story, made famous in the 1989 Disney movie, was adapted to stage in 2007, but took a few years to reach its current version, says Carver. Lizzy Stone, who starred as Eliza in the Civic's My Fair Lady, says that as a redhead, she loved Ariel as a girl, going on to say that the part requires some unusual acting challenges, including wordless acting and a flying harness. Este'Fan Kizer, who was last seen in Sister Act, plays the crab Sebastian, and sings the most recognizable song in the musical, "Under The Sea."
You can stay in touch with WMUK music on Facebook, Twitter, and by signing up for our eNewsletter.