0000017c-60f7-de77-ad7e-f3f739cf0000Arts & More airs Fridays at 7:50 a.m. and 4:20 p.m.Theme music: "Like A Beginner Again" by Dan Barry of Seas of Jupiter
Poet and Author Kevin Coval Makes Youth Poetry "Louder Than A Bomb"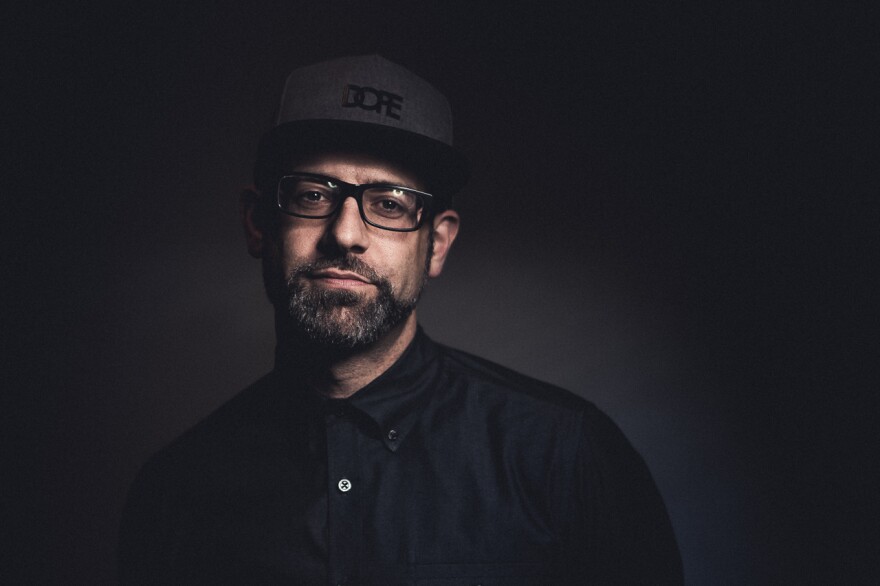 Growing up during the era of 80's hip-hop, Kevin Coval had his eyes opened to a world of poetry he never knew existed by dissecting the lyrics of his favorite artists.
"I started writing because I wanted to rap, but I realized very quickly that was not the best idea," he says. "Hip hop really opened me to a nontraditional canon of verse that was contemporary and working class and explored the spectrum of human experience as opposed to just talking about birchwood and roses."
The messages were educational and entertaining, and led Coval to find his calling as a poet and playwright. the Chicago native is also the co-creator of Louder Than A Bomb, an organization that teaches teens how to tell their stories through spoken word.
https://www.youtube.com/watch?v=_QvypfQzYbY
Coval, who will be appearing at the Kalamazoo Public Library at 3 p.m. on June 20, spoke with WMUK's Erin Williams about the importance of self-education, modern-day storytelling, and how listening to the beat led him into writing.
Here is an excerpt from their conversation:
On what he wants participants in Louder Than A Bomb to really understand:
"I think that there's a few things that I would love for young people to really get. One, that their story is essential and they have something to say, and all of us have something to say. I also think that because we are organizing school to school in bringing young people together who are traditionally not in the same cultural spaces - or really might not have the opportunity to meet each other unless it was for a festival like Louder Than A Bomb - we're doing a few things. One, we're saying that the other side of the tracks, one way or the other is not scary and it's not what you thought. And we think that the work we're doing in education is also about community organizing and it's powerful for cities across the country."
On teaching youth about the power of self-education: "I think one of the things we're really trying to do at a very basic level is to get young people - reignite that fire and passion to learn something. I think everybody will be turned on by something, and I think part of this form to really do the research and re-engagement in connecting young people back to their own process of self-education is part of what this form is about."
On leading by example, through writing: "I think that the great thing about writing and the great thing about teaching writing is that all of our experience as a person can be put into the form. So everything from the horrible to the hilarious - not only do I try to write about myself but really provide spaces for other people to do the same. "