Western Michigan University's Keith Hall talks about jazz greats and talks with current practitioners of the art.0000017c-60f7-de77-ad7e-f3f73a350002
LHI Live: Edye Evans Hyde and Mike Hyde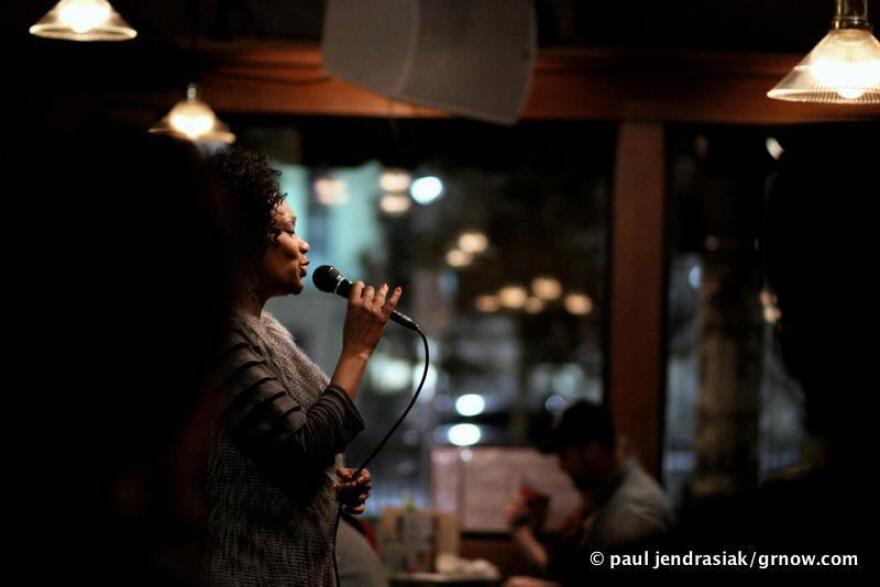 Edye Evans Hyde, the 2011 West Michigan Jazz Society Musician of the Year, and her husband, guitarist Mike Hyde, are a Grand Rapids-based musical couple. In a recent interview, they tell Keith Hall about how they met in college at the Tiki Bar, when Edye filled in at the last minute for a singer who had the flu. They've performed together ever since.
In a live studio performance, Edye and Mike perform several songs, including "Summertime" by George Gershwin, Cole Porter's "Easy To Love," Antonio Carlos Jobim's "No More Blues," and "Miss Sigley's Blues" from the musical The Color Purple. Edye and Mike's most recent album, Magic in His Eyes, features many area musicians. The tune list features selections from the Great American Songbook, which has been the backbone of their repertoire from the beginning.
Keith asks Edye Evans Hyde about organizing and leading the Ebony Road Players, a recently formed group whose mission is to create a theatre in which "the dialogue of race and culture is boldly explored, and opportunities exist for all voices to be heard."